If you're looking for a distinctive photographic perspective, look no further than the wonderfully unique aleatoric photography of J. Coleman Miller.
An aleatoric composition is a unique form of art that relies on random chance to create unique pieces of beauty. Although this is often related to musical compositions, it can also be applied to other forms of art, such as photography.
Originating from the Latin word that – basically – means the equivalent of "rolling the dice", this delightful way of photographing the world lets the world dictate the composition rather than trying to stage or frame the world in a way to create the desired image.
Much like Daniel Grant's use of toy cameras to take some of the detailed precision out of art, J. Coleman Miller lets the object itself become a major player in the final artwork.
Wayfair has partnered with Zatista Shop to offer a unique collection of these prints, each available in a VERY limited edition of 25 prints.
Please note that Art & Home has an affiliate relationship with some of the merchants listed below and we may receive a small referral fee – at no cost to you – for any purchases that you make utilizing the links provided. We use those funds to continue building Art & Home's unique collection of home decor articles and inspiration. And, you know, to buy stuff.
Zatista was started by Internet experts who believed there was a better way to discover and buy original art. They are a world-class team of entrepreneurs, but – more importantly – they are serious art enthusiasts who have dedicated themselves to making the art-buying experience enjoyable, easy, and affordable.
J Coleman Miller Limited Edition Photographic Prints
This exquisite collection of J. Coleman Miller's photography features a selection of limited edition Plexi prints, generated on the highest quality archival inkjet prints on reflective paper, which are then cold-pressed to the thick Plexiglas edge. These pieces are then polished to a jewel-like finish and mounted on an aluminum Dibond with an aluminum standoff.
Signed and numbered by the artist, these heavy pieces are crafted to last a lifetime, so you can enjoy their aleatoric beauty for years to come.
The current collection features the following extraordinary works. Half the fun is trying to figure out WHAT the original items is that was being photographed!
Our you can skip right to the entire J. Coleman Miller collection on Wayfair >>
Kissy Fish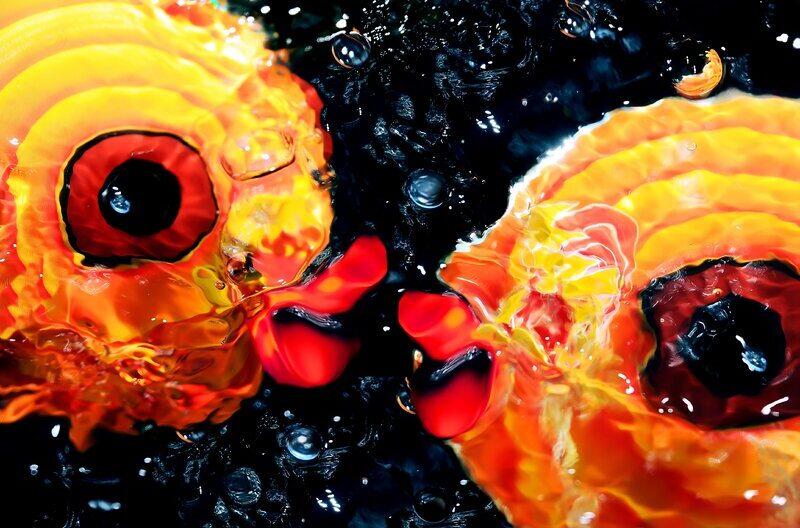 It's fairly obvious from the title of this image what you are supposed to see… two tropical fish with oversized lips about to kiss. The big question here is… what were the original objects?
---
Chikin Chase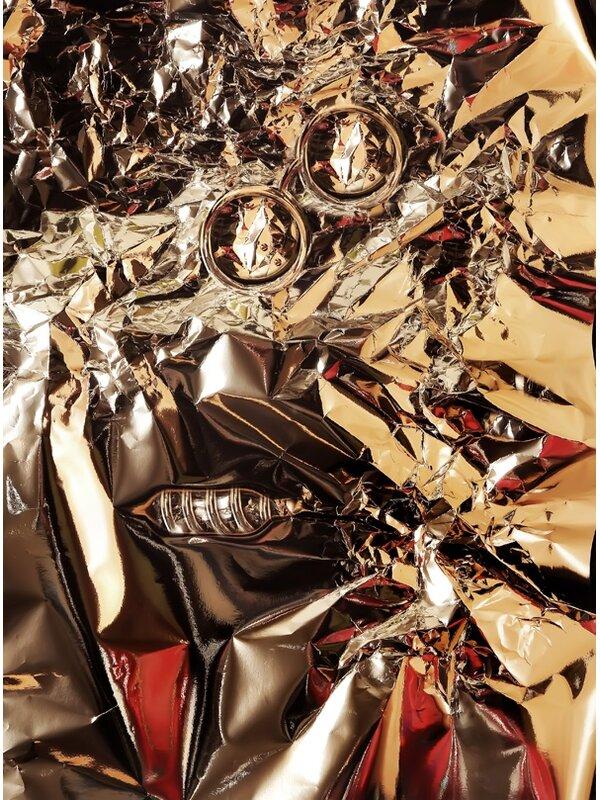 To me, this looks like the end result of a head on collision between two fast and sporty cars. Perhaps that's what J. Coleman Miller meant by "Chikin?"
---
2 Blondes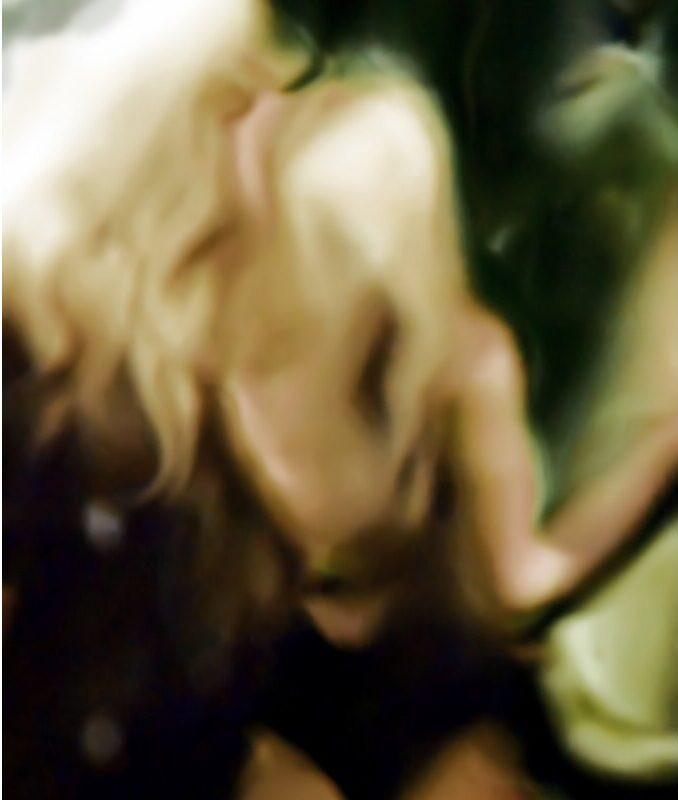 It really does look like 2 blondes at a nightclub in some tropical location. It's not, but it does really look like that!
---
Traditional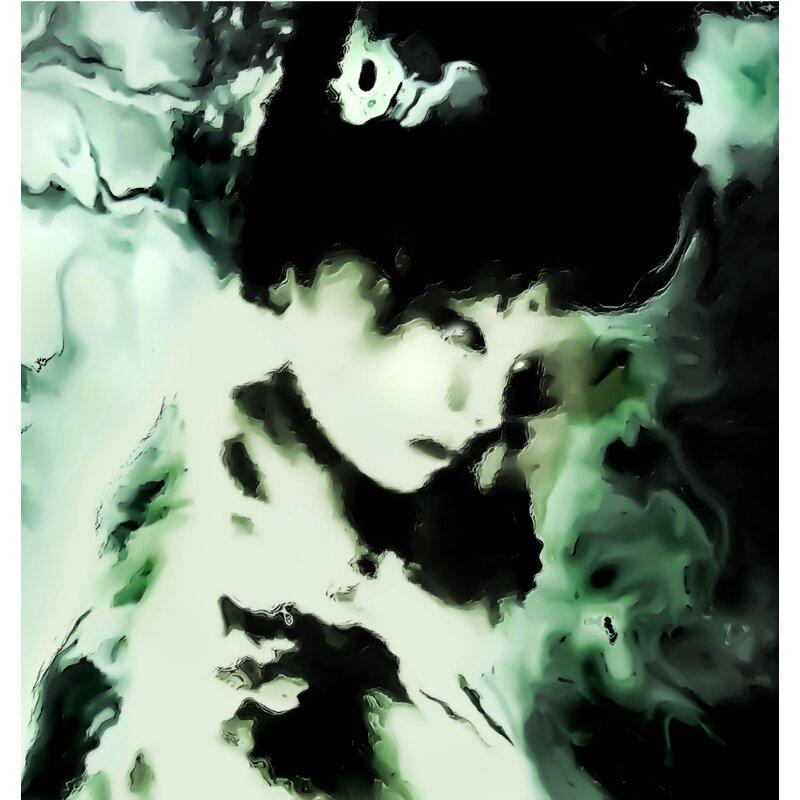 This one is eerily beautiful and looks like a ghostly image of someone who is still mourning a great loss.
---
The Fury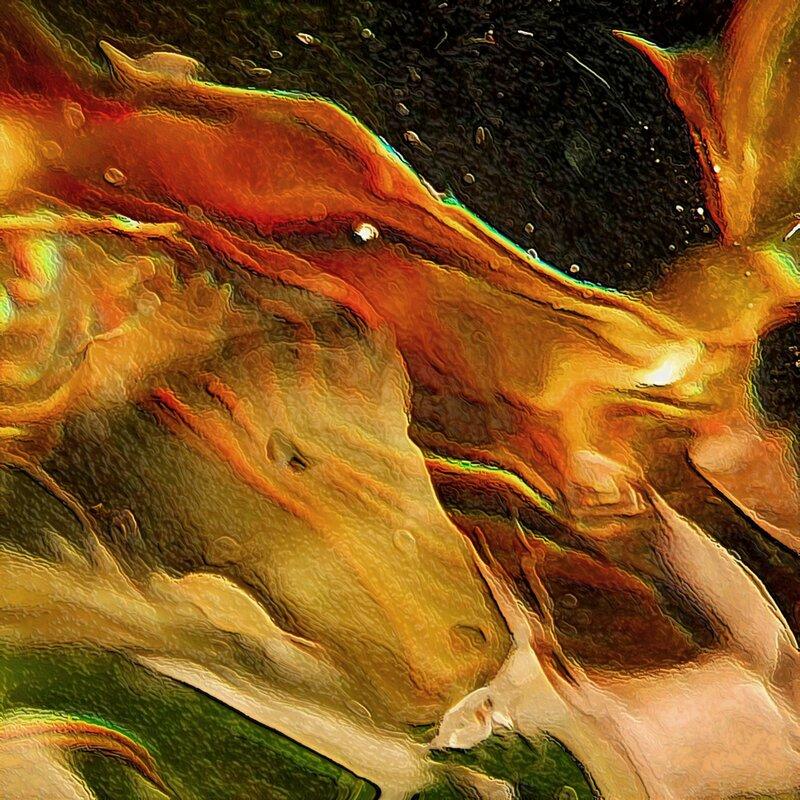 This fiery image brings to mind a herd of horses, running in the wild. And whatever they are running from they do NOT seem happy about it!
---
Consumed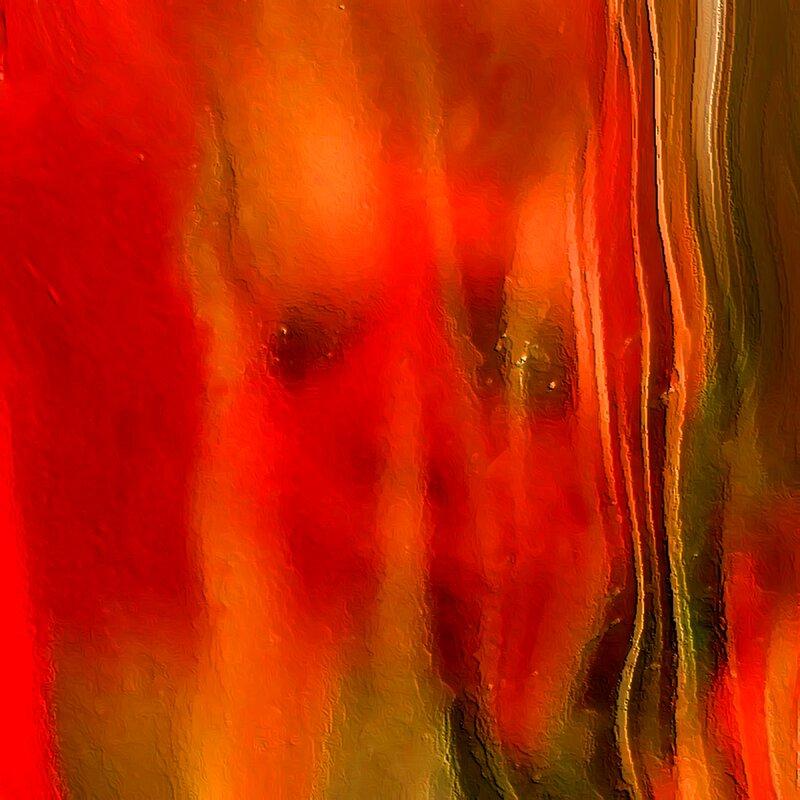 This ghostly image looks – to me – like a demon being consumed by the fires of hell. Or maybe it's somebody who has just watched their lasagna explode in the microwave. It could go either way.
---
Yellow Submarine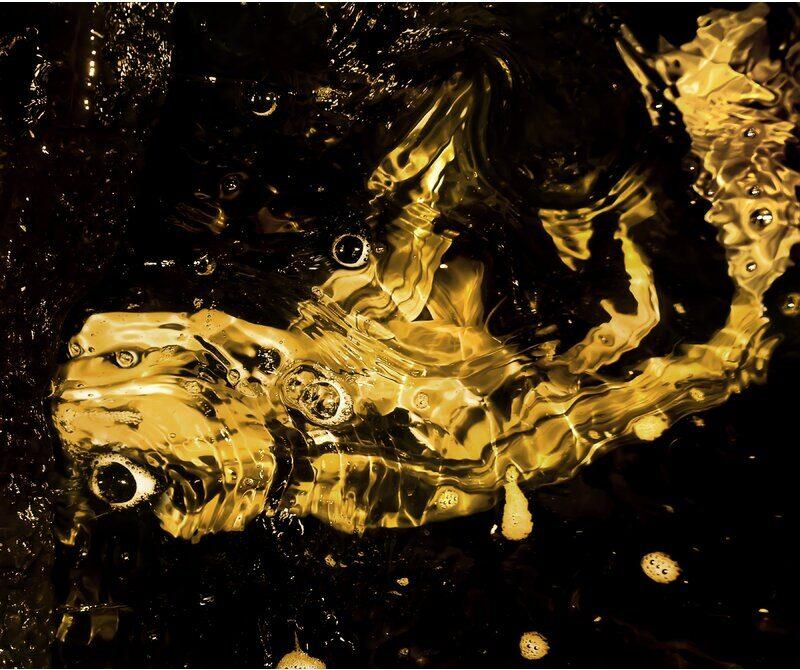 We all live in a Yellow Submarine. Yellow Submarine. Yellow Submarine. IF you are not a Beatles fan, you will not understand.
---
Skinny Dippin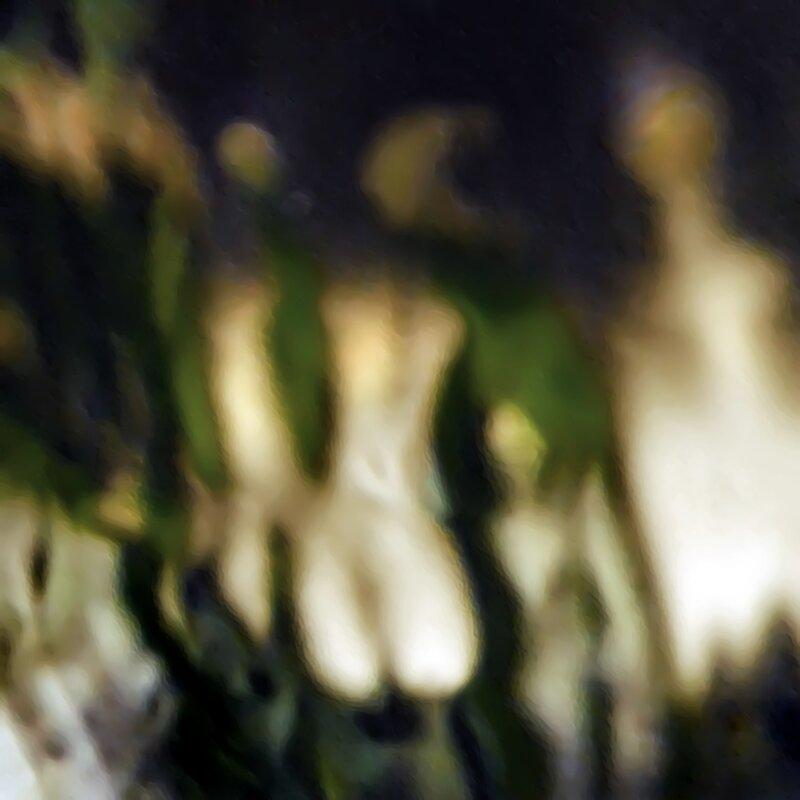 There is a simple erotic beauty to this image that gives the illusion of a group of nude bathers enjoying the full moon on a warm summer's night.
---
Playing with Fire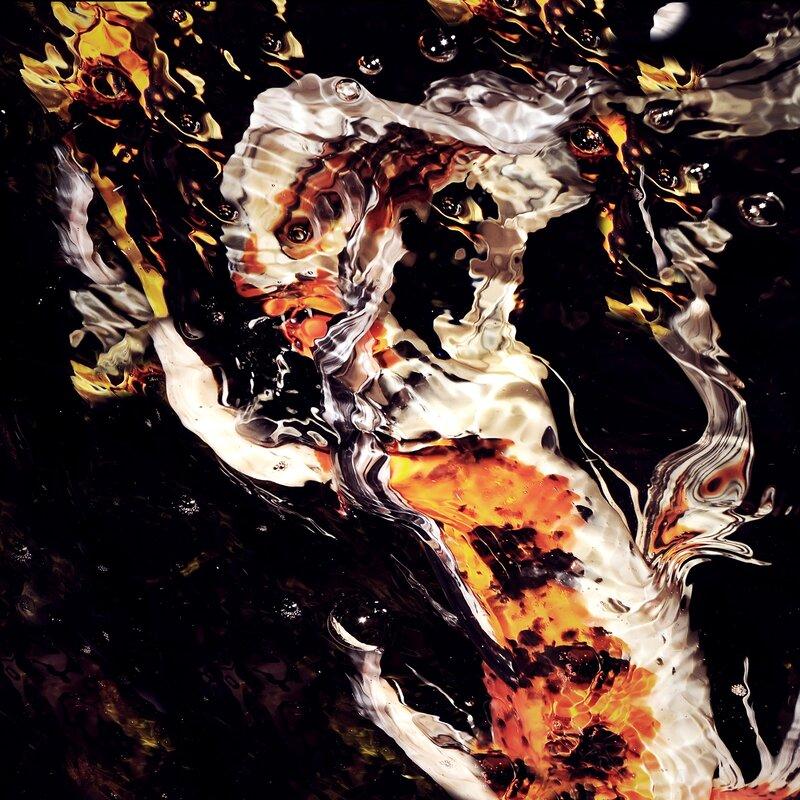 Some of J. Cameron Miller's images can look downright creepy. But isn't that the beauty of art? That sometimes it can be ugly?
But look closer at the image, and there is a sadness inside the "eyes" of this creature.
---
Here Comes the Bride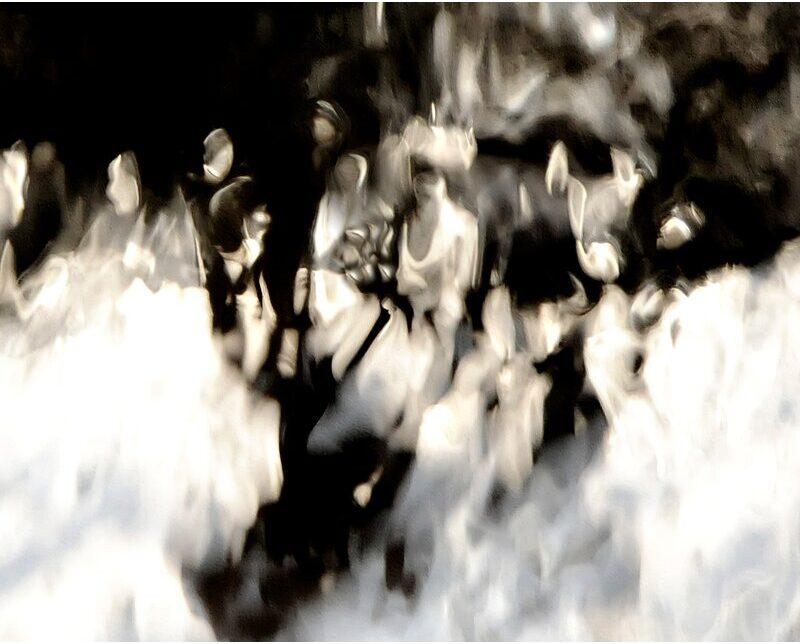 You may not see it right away, but look at the image for a few moments and you will spot the beautiful bride on her way down the aisle. You can even see the calla lily bouquet in her hand!
---
Denizen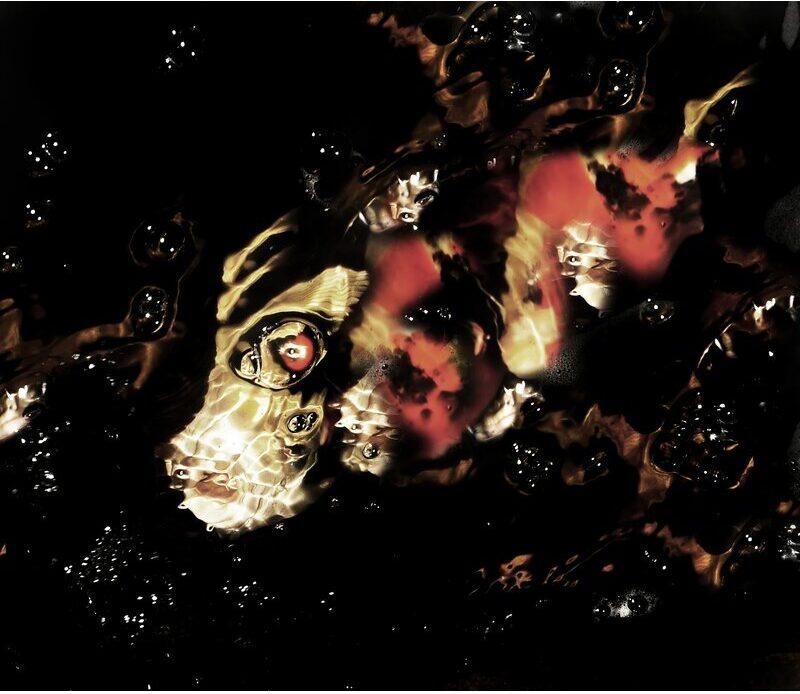 I'm fairly certain that this unique creature used to be a Koi fish. But I could be wrong.
---
Aliens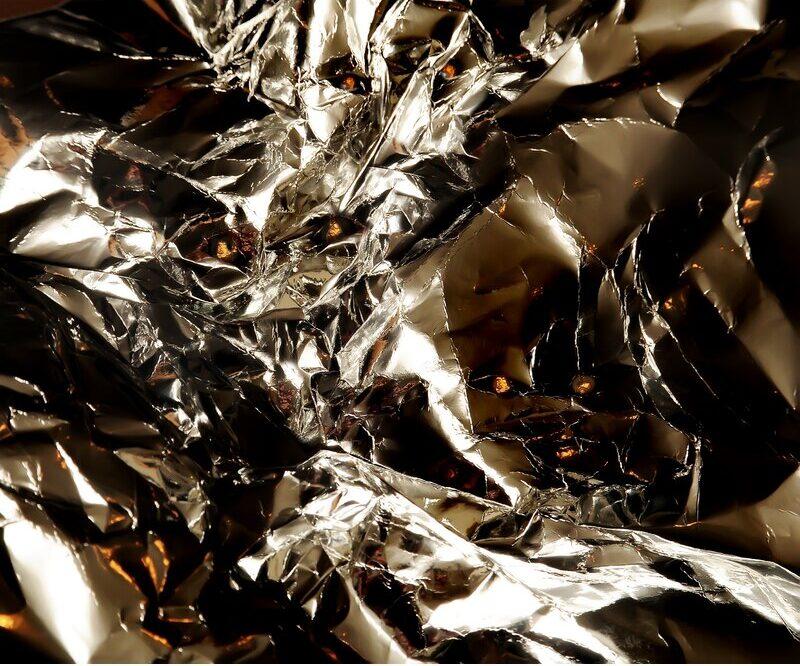 There is definitely "more than meets the eye" in this aleatoric photography print using a combination of water and tinfoil to create a startling illusion.
---
Profile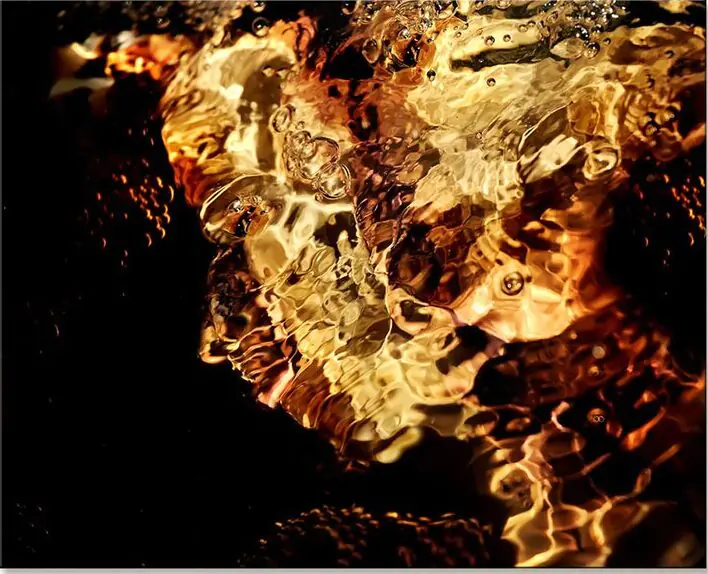 When I first looked at this image, I saw a sad but sweet portrait of a young man facing all of the turmoil of today's world. The second time I looked at it, I saw another profile beside him, there to provide comfort and support.
The third time I looked at it, I realized that the young couple were sleeping peacefully together.
Did the image change, or just my perspective?
---
Flap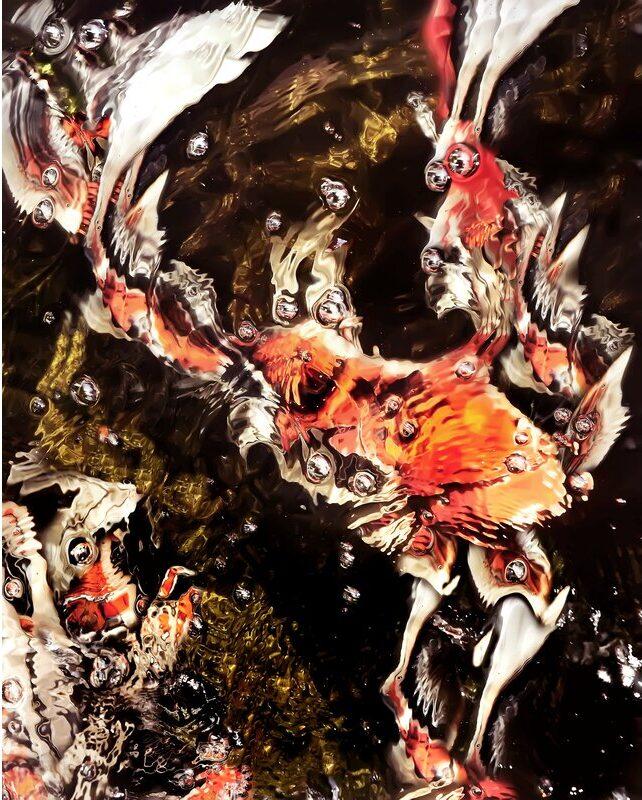 Angry Birds just got a whole new meaning.
---
Peace Pipe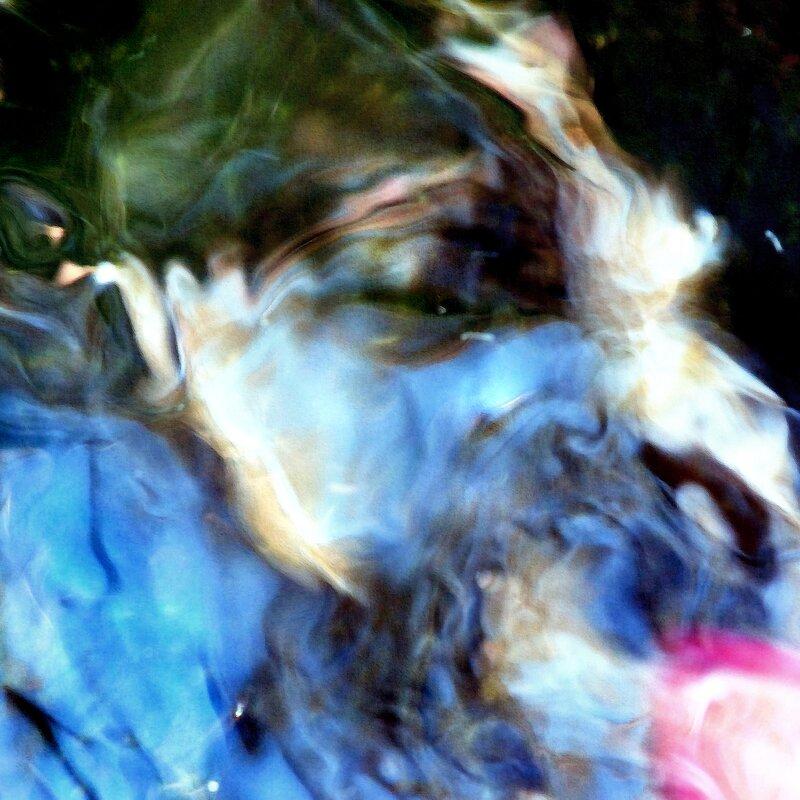 A glorious swirl of colors that brings to mind a smoke-filled evening becoming one with nature.
---
Trip to Mount Fuji
I'm guessing it's the unintentional Asian influences that earned this aleatoric photographic print its name.
---
Down the Rabbit Hole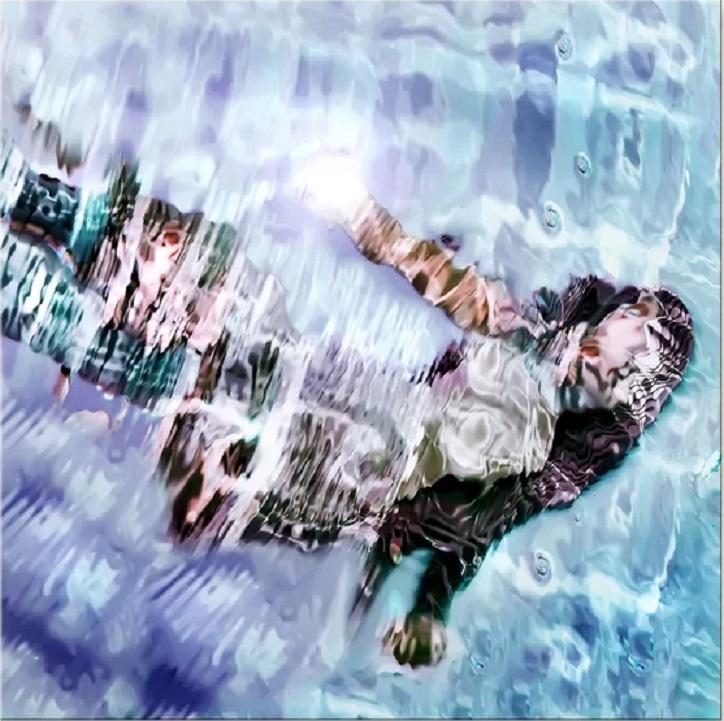 This image brings to mind Alice's free fall as she accidentally finds her way into Wonderland. It seems kind of fitting for J. Coleman Miller's artwork.
---
Angler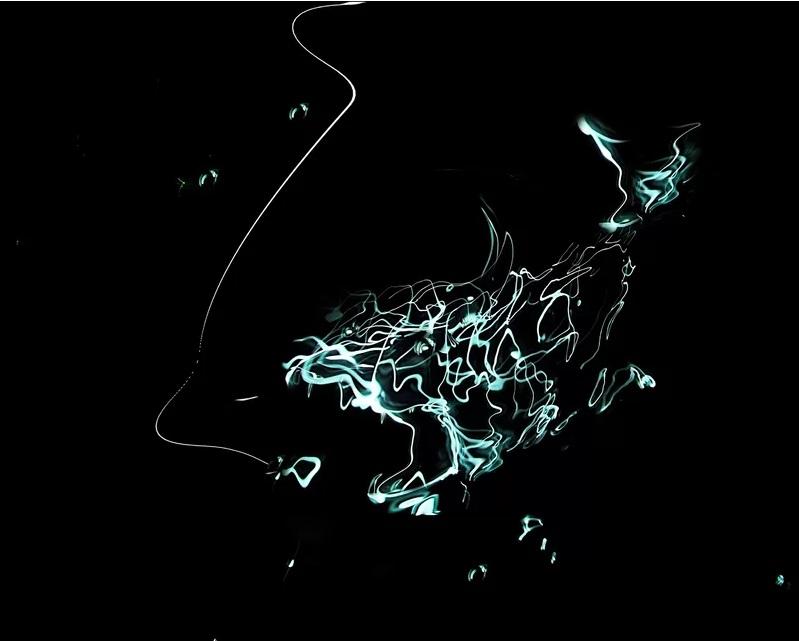 I'm not sure what was used to create this image, but it is perfect for the fishing aficionado in your life!
---
Blue Angel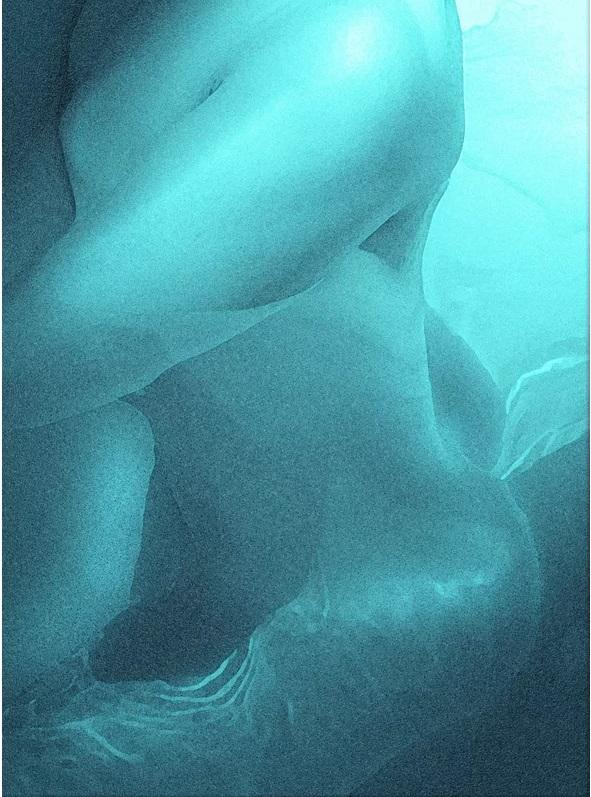 Is it an angel? Is it a mermaid? Is it a skinny dipper in the ocean? Is it something completely different? Let your own imagination decide.
---
Pollo Loca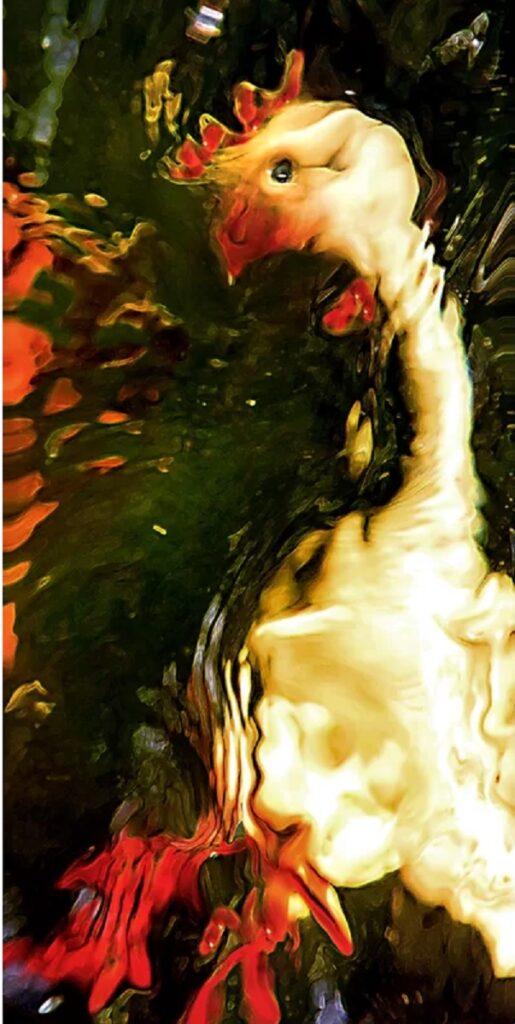 Polla Loca, otherwise known as "Crazy Chicken". The name is perfect for this unique aleatoric photograph artwork.
---
Catch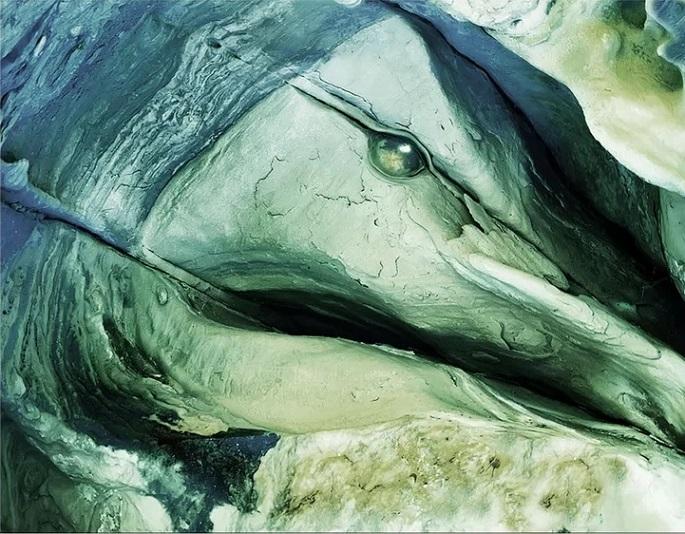 This time for the deep sea fishing enthusiast, because this kind of mythical creature could only be found in the deepest of seas.
That's Not All! See the entire J. Coleman Miller collection on Wayfair >>
About J Coleman Miller
J Coleman Miller was always captivated by the great artists of the early 20th century – especially those who used chance in the creation of their artworks. He used that fascination to create a new twist on aleatoric composition, now known as hydro-aleatoric Composition.
When Miller photographs the swirling colors of Koi and the reflections that dance on the rippling surface of a clear pond, magical images come to life in a new form of surrealist expressionism. The works convey a deep sense of emotional connection, touching viewers with engaging, dreamlike images and unearthing darker, ghostly scenes as though from a childhood dream.
Resting beautifully between representation and abstraction, photographer J Coleman Miller manages to find a very unique brand of surrealist expressionism. The result is a series of magical and mysterious images, each composed with a digital camera and the aleatoric impact of moving water.
Looking at these wonderful pieces, you can't help but feel a sense of wonder and delight, and freedom of not letting our usual inner voice silence the child in us and cast judgment based on what should be known and what should be perceived.
J Coleman Miller's art invites us to see what we don't yet believe exists.
See the entire J. Coleman Miller collection on Wayfair >>