If you're a first-time home buyer, chances are you have no idea what you're doing. And that's okay! To help make the process a little easier, I've put together a list of the most common first-time homebuyer mistakes and tips on how to avoid them.
Buying a house can be very stressful, especially if you're a newbie. This process can cause multiple headaches! From finding the right house in the right neighborhood to making sure you can afford the cost of not just the house but the maintenance and association fees (if any), the legal process, the financial process – it can all feel very overwhelming. According to many studies, moving into a new house is rated in the top 10 most stressful events in every person's life.
To reduce stress and save money, every first-timer should investigate and follow some basic tips and rules. If you're one of them, one thing that you should consider is the state in which you will get the house. For instance, California is a great place to buy a house, especially as the prices are dropping. But whether you're buying in Michigan, Massachusetts, Florida, or Minnesota, the stresses are about the same. So are the most common mistakes that can cost first-time buyers dearly.
If you are a first-time homebuyer considering purchasing a house, it's important to do your research and educate yourself about the process. One helpful resource to consider–especially for those considering a move to Florida, is a fha loans guide, which can provide information about government-backed loans that are designed to help first-time homebuyers. In addition to resources like this, I did some investigating work and found the most common 14 first-time homebuyer mistakes and some tips on how to avoid them. I sure hope you find it useful. But, of course, keep in mind that this advice is only based on my own research and experience. Always make sure to trust the advice of a professional over random people on the internet, even if it is me. 🙂
How to avoid the most common first-time homebuyer mistakes
If you're a first-time homebuyer, avoid the following common mistakes and set yourself up for success! With a little preparation and knowledge, buying your first home can be a breeze. Good luck!
Not obtaining mortgage pre-approval
One of the biggest mistakes first-time home buyers make is not getting pre-approved for a mortgage. Getting pre-approved will give you a better idea of how much house you can afford and will also show sellers that you're serious about buying. I usually suggest doing this before you've even started looking. The last thing you want to do is begin your house hunt in one budget range and then have to downgrade to a lower-cost home. By comparison, it will be hard to find something that will make you as happy as you could have been if you hadn't seen the fancy houses first.
Not doing research first
Another mistake first-time home buyers make is not doing their research. It's important to learn as much as you can about the process of buying a house before you start looking. If you don't know what HOA fees are or how the escrow process works, you are relying far too heavily on others to guide you through the home-buying process. That means you could end up making a mistake that could cost you time and money.
Buying a house that you can't afford
Buying a bigger home than you can afford is one of the most common mistakes that people make when buying a house. Yes, the idea of living in a big r really well-appointed house can be exciting, but if you're not aware of your budget and expenses, it could lead you to disaster.
It is extremely important to know what your financial situation is before you start looking for a home. I'm not talking about your current financial situation. You need to have long-term plans and projections, be aware of additional expenses a new house will bring to you, and be aware that interest rates may increase during that time.
Also, remember to consider the other expenses. If you are stretched to the limit covering mortgage and insurance, what will you do if you find out the roof needs to be replaced a year from now?
Draining your savings
Emptying all your savings is never a good idea. When you are buying a previously owned home, it is important to be prepared for any future repairs. These repairs are unavoidable with homes that have been previously used and can range from simple to complex depending on the type of repair.
Even if a house seems to be in perfect condition, it will always require additional investments and upgrades. At the very least, you'll have to buy the furniture and appliances. So, always put some money aside, you'll need it.
Overpaying the house
It is well-documented that the average first-time homebuyer pays a high price for the same house than a seasoned buyer would. Though there are many reasons why this might be, there are two of the most common explanations:
They don't have enough experience with negotiation
They're impatient and often led by emotions
Following your emotions while buying
Yes, it is an emotional time buying a home. But when it comes to the negotiation phase, try to see buying a home as an investment in a business. There is no emotion in successful business deals because it's necessary to think rationally about all aspects of the negotiation. Apply the same attitude when negotiating the price for your first home. And be prepared to walk away if necessary.
Try not to daydream about your future happy moments in that house, but focus on price, flaws, potential expenses, your requirements, etc. It's not recommended to get attached to a house that's not yours. Keep in mind that's one of the largest investments in your life.
Not completing a home inspection
Don't buy a previously owned home without an inspection. That could be a huge and expensive mistake. Homeowners and agents will always talk about positive features and often don't mention the flaws of the property. And it's not necessarily because they're being deceptive. Often, the current homeowner is unaware of the issue with the furnace, or the small leak in the basement that has caused significant water damage. Don't let charming smiles and sweet talk trick you. And don't expect that your inexperienced eyes will catch all possible issues that will lead to future expenses.
Before spending hundreds of thousands of dollars on buying a home, hire a licensed home inspector. My advice is to find an independent inspector who is not affiliated with your real estate agent. You want as neutral an opinion as possible.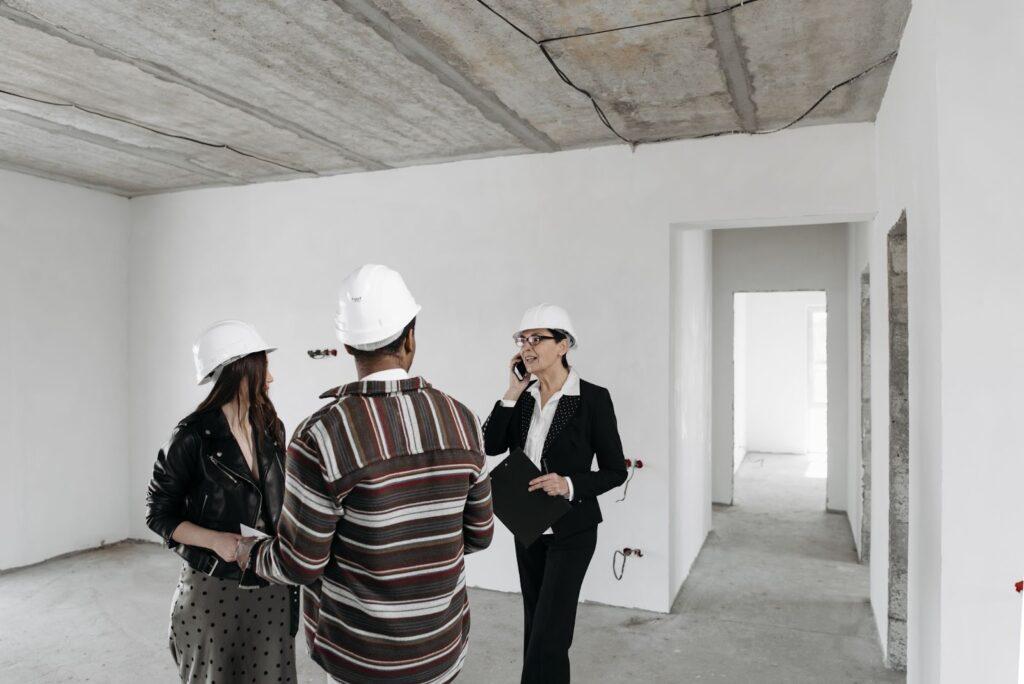 Failing to research neighborhood
One of the most important features – or possible drawbacks – that people often ignore is the neighborhood. Moving to a new home means that you'll have to fit into a new community. Researching your neighborhood thoroughly will help you to get comfortable with your potential new community and tell you if you can adopt a new lifestyle.
You want to know what the neighborhood can offer to you, including pools, restaurants, parks, or museums. It's a good idea to also check the distance to the grocery store, your office, and the local transit station. Finally, research the Home Owners Association to make sure you can handle any of the requirements and restrictions that are placed on members of that community.
Assuming you know the real estate market
Inform yourself and inform yourself well. We're living in turbulent times and trends are changing faster than ever. If you did some research months ago, that information may be outdated, so always try to find new information about the market.
Your real estate agent can provide you with a local CMA (Comparative Market Analysis). Which is a report that compares sales prices of similar properties within a particular neighborhood or city. A CMA shows how many homes sold for last year, as well as recent trends. You may also get information about the average number of days on the market, the number of offers received, etc.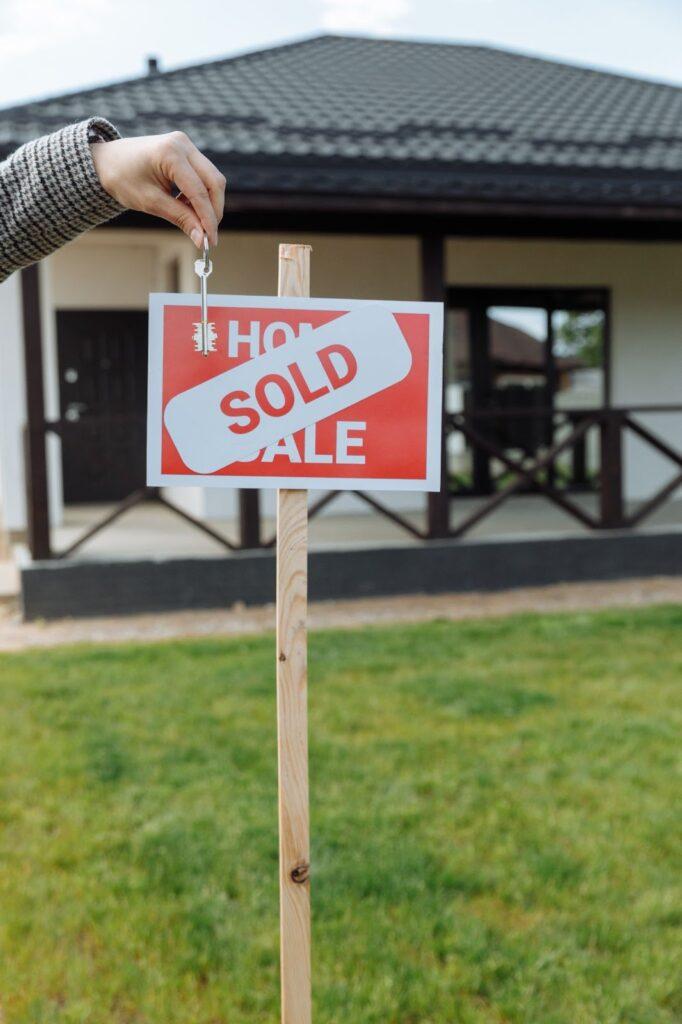 Missing out on first-time home-buying subsidies
The first-time home buyer's market is heating up, with buyers scrambling to find a good deal. Despite an uncertain economy, there are plenty of low-down-payment loan programs out there. State programs that offer down payment assistance and competitive mortgage rates are only some of the options.
Different states are offering different programs. If you're lucky enough, you may qualify for a U.S. Department of Agriculture loan that doesn't require a down payment. Also, you may have different programs that require down payments of 3% or 3.5%.
Consulting only one real estate agent
Every real estate agent will try to convince you that they are the one who works in your best interest, so be careful. Choosing a proper agent can save you a lot of money and nerves, so don't rush. The best option is if you can hire someone you already know, or if you can get a recommendation from a trusted source.
Assuming you need a 20% down payment
Many people think they need 20% down when buying a house. This is often a myth. You should check with an expert before making any big decisions regarding this subject.
According to the National Association of Realtors, the median down payment on a home is 12% and for the first-time buyers only 6%. However, some communities may require more than 20% like condos and co-ops.
Underestimating the costs of owning a home
New property brings many potential expenses like mortgage insurance, property taxes, homeowners insurance, new monthly principal, interest payment, and many more. To avoid surprises, ask your realtor or loan officer to help you crunch numbers to see how much your monthly payments will be.
Being careless with credit
A mortgage lender checks your credit reports before you get approved for a loan. They do this so they can make sure everything is as it should be and nothing has changed since the last time you applied for a loan. Any new loans or credit cards on your credit report can be detrimental to your chances of getting approved for a mortgage loan
Avoid opening new credit cards, closing old ones, taking out new loans, or making large purchases on existing credit cards in the months before getting a mortgage. Keep your existing credit card balances low, and pay off any debts that you owe.
To sum it up
Nowadays, buying a home is easier than ever. Still, you need to be aware that it's just the beginning of a journey. A proper or bad choice can determine your life, so don't make rash decisions, always inform yourself, and let the brain do the talk instead of your heart.