Yellow Furniture & Decor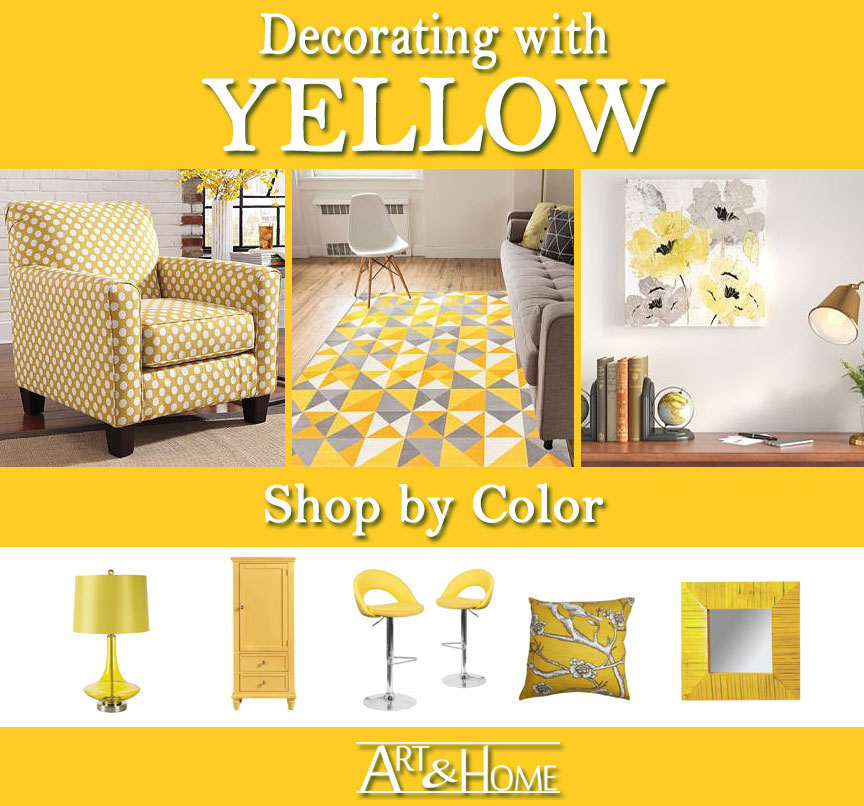 If you're looking for splendid Yellow Furniture & Decor, you've come to the right place. From our huge collection of furniture and home decor products, the design team at Art & Home has picked some of the finest pieces of Yellow Furniture & Home Decor that are available on the market today.
Although this collection does not cover everything in our catalogs, these are what we have picked as the best of the best Yellow home decor and furniture pieces from our huge collection.
From stunning area rugs, to splendid furniture pieces, to outstanding canvas artworks, these extraordinary Furniture & Decor products will help you execute on the color scheme of your dreams.
We've searched dozens of today's best manufacturers and retailers of quality home decor and furniture to pull together this beautiful, curated collection of Yellow Furniture & Decor for you to discover.
But don't just take our word for it…
Browse the entire collection of Yellow Furniture & Decor
Showing all 10 results