Etsy has launched a #StandWithSmall marketing campaign to help support the small businesses who sell their custom creations through the Etsy marketplace.
The aim of the campaign is to promote the importance of supporting small businesses during this difficult time. It may seem like a small thing, but ordering a cute planter, or a decorative tic tac toe game could provide much-needed revenue to a vulnerable small business… and a way to make you smile!
As part of this campaign, Etsy has asked their affiliate partners – including Art & Home – to promote the #StandWithSmall campaign to our readers.
And, as a small business, Art & Home is asking all it's readers to share this post in any way they can. Not only will sharing this post help support small businesses who count on Etsy for their livelihoods, but it will also help support Art & Home, which relies on affiliate commissions to make ends meet.
Plus, a little retail therapy is not a bad thing to help deal with the stress of today's health and economic crisis, right?
How the #StandWithSmall Campaign Supports Individuals
The economic impact of Covid-19 is significant, and it has only just begun. One of the vulnerable sectors is small businesses and individual sellers, because they often don't have the infrastructure or war chest to weather unexpected storms such as the Coronavirus outbreak.
Small businesses make up 44% of the US economy, but they don't seem to have yet received the financial or moral support that may be needed keep their business afloat during these uncertain times.
"Behind every Etsy item is an independent seller. Join us in supporting their creativity – because right now, they need it now more than ever."

Etsy #StandWithSmall
The Etsy #StandWithSmall campaign asks consumers to support Etsy Sellers and their businesses by shopping the #StandWithSmall collection.
Etsy will be promoting the campaign across various marketing channels to show shoppers how supporting small businesses directly impacts someone's life and livelihood.
While brick-and-mortar stores remain closed, our shops are open for business with 65 million items available in the Etsy marketplace, many of which are unique and can't be found anywhere else. From the work-from-home essentials, to games and DIY projects, every purchase on Etsy champions real people who are weathering the uncertainty of this moment just like all of us.

– Josh Silverman, Chief Executive Officer, Etsy
Our Etsy #StandWithSmall Picks
Although Etsy has curated their own collection of unique items on the #StandWithSmall page, we at Art & Home have also put together a list of "Home Office" items that we think are worthy of a shout-out.
Of Course I Talk to Myself…. Wooden Desk Sign
This cute little sign provides some much needed comic relief during these times of self-isolation and working from home.
Made in Canada, this adorable desk sign measures 3″ x 3″ by 1.5″ and will sit perfectly on your desk, or in the kitchen, or in the bedroom… I think you get where I'm going with this. 🙂
---
Map of the World Rustic Wooden Wall Decor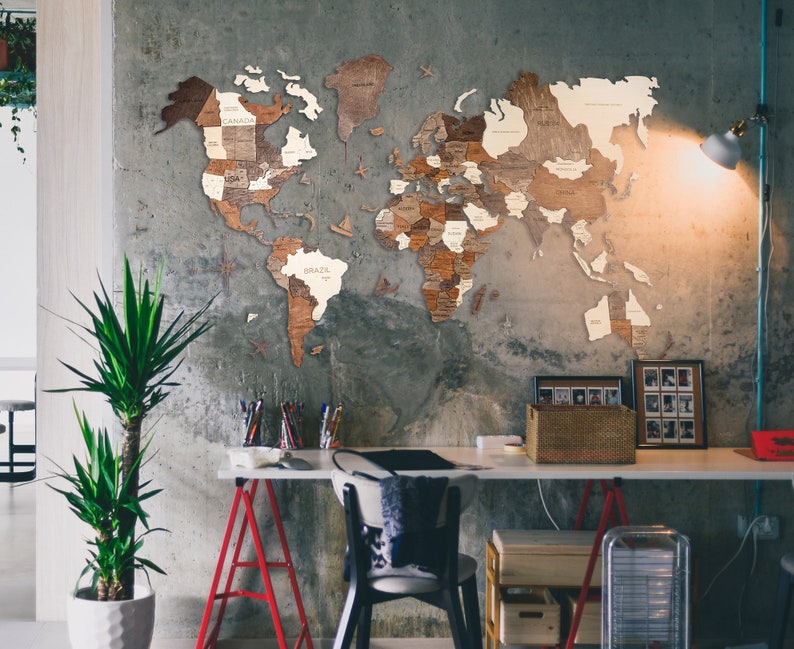 A great way to spruce up your home office, and to remind yourself that we are all in this together!
---
Walnut Home Office Desk Accessory Set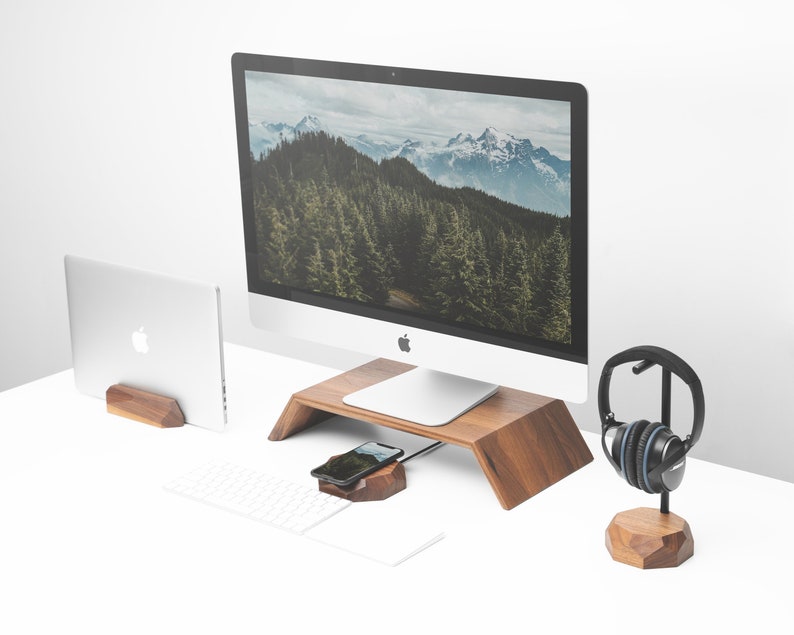 A unique set of wooden tech accessories for your desk or office to make your desk truly unique and ergonomically organized! In the set, you will find a wooden monitor stand, headphone stand, Wireless charger, and a laptop dock.
---
Custom Mom's Office Door Sign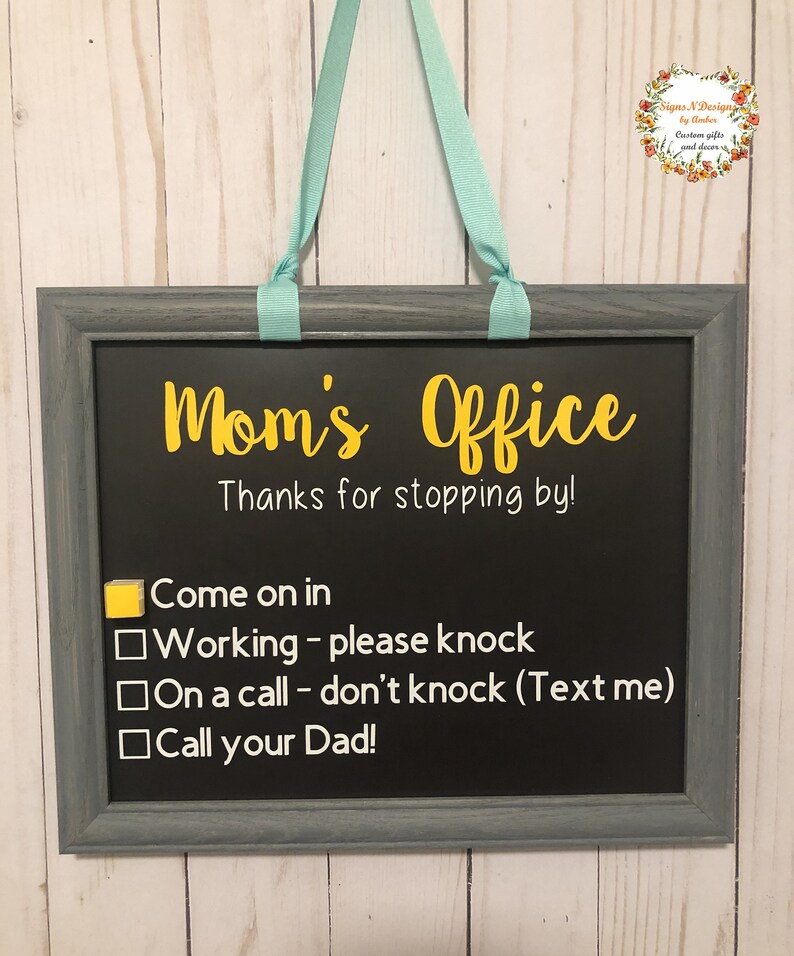 A custom sign can help alert the family when you can – and can not – be disturbed while working from home.
---
Vintage Retro Industrial Metal Home Office Radio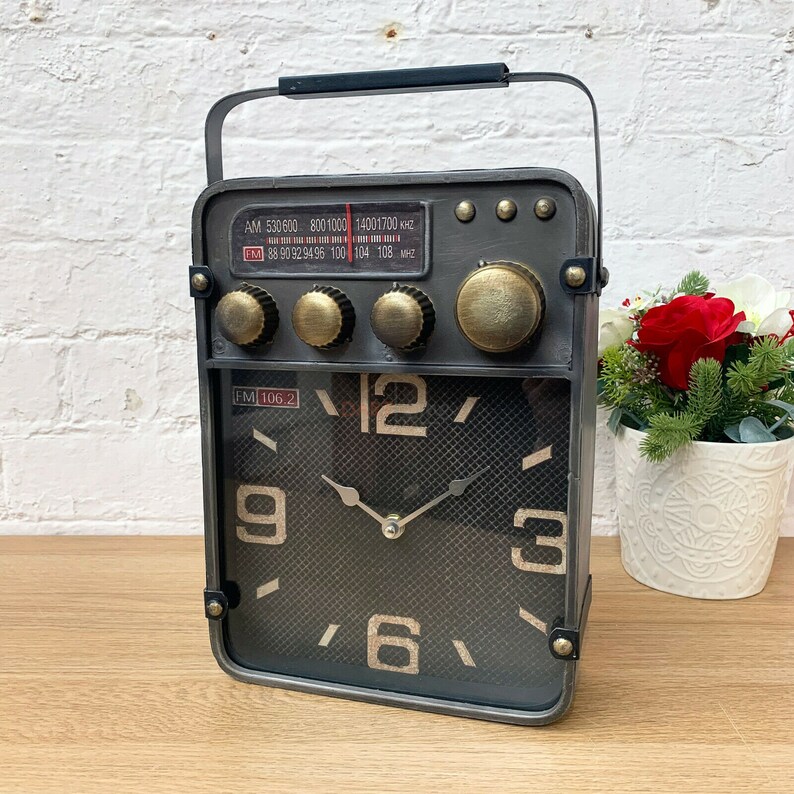 This retro style radio clock has an analogue 12 hour display number display and will make a unique and attractive statement in your home office.
---
Set of 6 Turquoise & Gold Geometric Thumb Tacks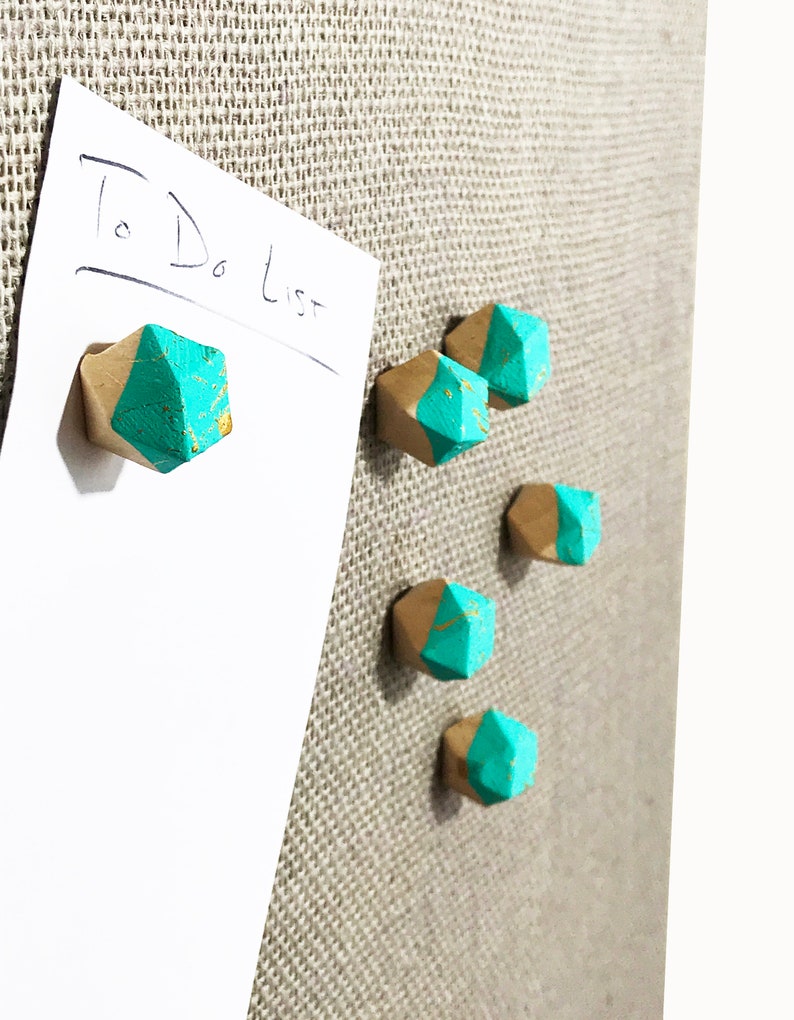 Fun geometric wooden thumb tacks with turquoise and gold splatter paint. Comes on a reusable cork pad for storing in set of 6.
---
Wood On A Call Please Do Not Disturb Door Hanger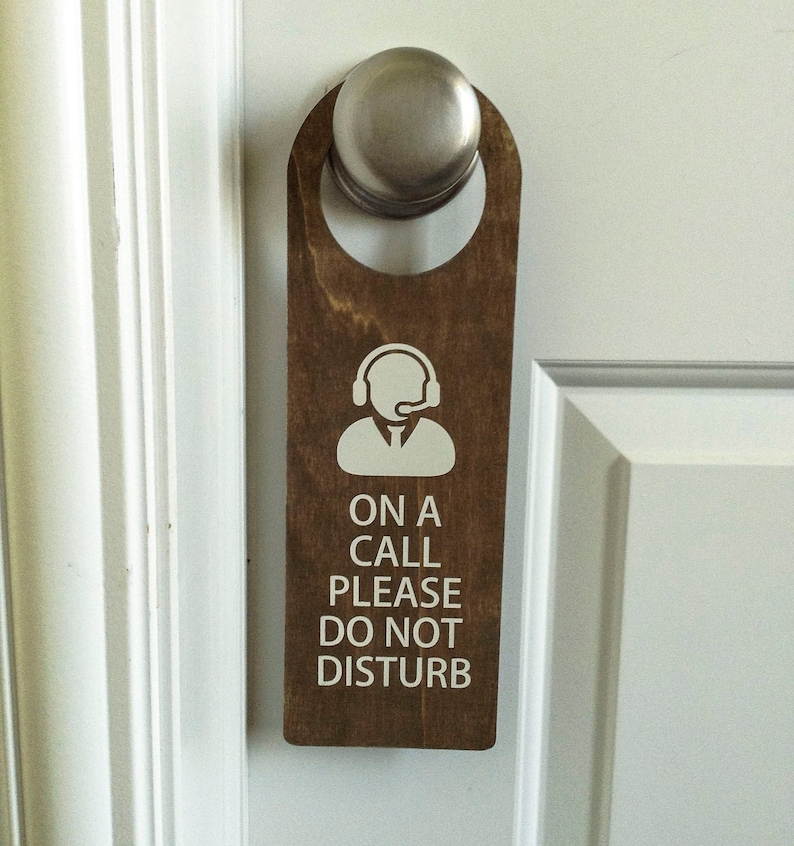 No more worrying about someone walking into the room while you're in the middle of a video conference call.
This Working At Home Door Hanger can help manage interruptions with ease in your home office.
---
Sending Hugs Soy Candle & Live, Potted Succulent Gift Box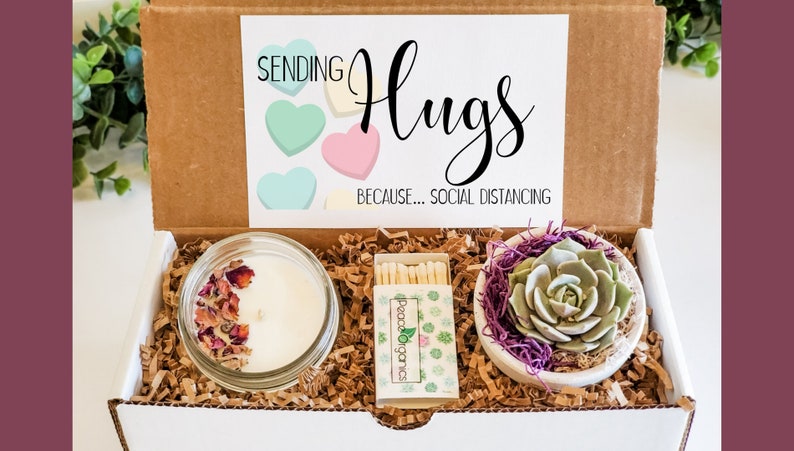 Know somebody who could use a little pick-me-up as they struggle their way through self-isolation and working from home? Send them some love with this delightful gift box!
---
The Fractured Beauty of Kintsugi Pottery
Last December, I shared a post about Kintsugi pottery, which is a beautiful reflection of triumph over hardships, and a symbol of how beautiful we become by embracing and celebrating things that tried to break us.
Kintsugi (also known as Kintsukuroi) is the Japanese art of repairing broken pottery with gold or silver, with the understanding that the piece is not damaged, but is – in fact – more beautiful for having been broken.
It is a beautiful analogy for resilience and perseverance, as these flaws are seen as unique part of the object's history which adds to its overall beauty.
Because of the process, both in the original break and the repair, each piece of Kintsugi pottery is truly one-of-a-kind.
However, it is important to note that most of these are for decorative purposes only and should not be used to prepare or serve food.
We hope you have enjoyed this beautiful collection of Kintsugi pottery.
To continue looking at these gorgeous pieces, hop on over to Etsy to view the complete collection.
I did not know – at the time – how much like Kintsugi pottery our world will become. But I take from it the hope that the world can – and will – be as beautiful (if not more so) once again, when we make it through these challenging times.
---
Please share this article! You'll help Art & Home. You'll help other small businesses. Together, we can make a difference.